About Us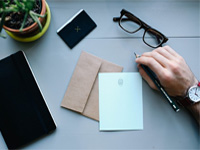 Thank You so much for you interest in WINMED Hospital Furniture and Medical Equipment.
WINMED is a Pakistan recognized medical furniture and equipment and designer of quality healthcare products.
WINMED worked in partnership with our customers for more than 20 year to build strong alliances. We have also obtained ISO9001 certification to serve our customers with the best quality and services. Our approved products are designed to satisfy all customer expection thus ensuring a strong platform. We have an expert engineering team that works in different production departments.
Quality Policy
WINMED committed to produce quality products which conform to our customer requirements and strengthen our position as quality-managed company. Our pledge is to provide the market with best quality products at competitive prices through a customer driven and services oriented, dynamic management team. To meet this obligation, the company will continue updating employee skills by training, acquistion of new technology and regular evalution of its quality control and assurance system.
Business Motto
Honesty Vitality Quality Innovation
Profile
WIN MED is Pakistan's recognized medical furniture manufacturer, providing solution for today's healthcare sector. We specialized in a broad spectrum of product namely hospital beds, patient trolleys, treatment carts and fabrication of steel.
We are widely recognized for our outstanding quality. Complemented by after sale services, we have success fully earned the trust and confidence of health care providers nationwide.