Delivery Table DT-3001
Win Med Delivery Table DT-3001

Heavy duty MS & Stainless
Synthetic Leather Upholstery, Extensible Auxiliary Table.
Complete with Back rest and Knee rest sepport.
Telescopic I.V. Pole Stainless Steel Lockable Casters
For Antistatic imported, lockable castors.
Stainless Steel Bowl
3D Adjustable professional leg support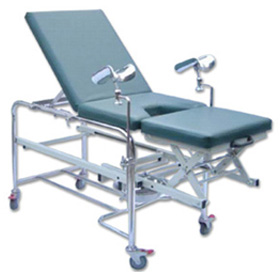 Win Med Delivery Table DT-3001
Heavy duty MS & Stainless
Synthetic Leather Upholstery, Extensible Auxiliary Table.
Complete with Back rest and Knee rest sepport.
Telescopic I.V. Pole Stainless Steel Lockable Casters
For Antistatic imported, lockable castors.
Stainless Steel Bowl
3D Adjustable professional leg support
Profile
WIN MED is Pakistan's recognized medical furniture manufacturer, providing solution for today's healthcare sector. We specialized in a broad spectrum of product namely hospital beds, patient trolleys, treatment carts and fabrication of steel.
We are widely recognized for our outstanding quality. Complemented by after sale services, we have success fully earned the trust and confidence of health care providers nationwide.