Vision and Mission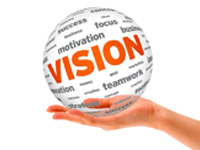 OUR VISION
We are a profitable business, a leader in modern and contemporary manufacturing of hospital furniture and Sterilizers Our expertise in innovative and sophisticated design is reflected in the high quality of our products.
The growth of our business rests on research, development, and efficient manufacturing and management processes.
OUR MISSION
The company strives for design excellence in all its furniture and aims to continuously introduce exciting collection of individual contemporary products.We aim to employ high skilled, committed and motivated people, with a passion for hospital Furniture's, and ability to interpret and satisfy our customer's needs.
We offer our clients a unique and distinct environment inspired by the choice, simplicity, and quality of our collections
Profile
WIN MED is Pakistan's recognized medical furniture manufacturer, providing solution for today's healthcare sector. We specialized in a broad spectrum of product namely hospital beds, patient trolleys, treatment carts and fabrication of steel.
We are widely recognized for our outstanding quality. Complemented by after sale services, we have success fully earned the trust and confidence of health care providers nationwide.